After Sales Services
Discover Our Services
MTWA considers customers' needs as a priority this is why our sales force comprises of sales engineers who have strong application knowledge and therefore offer the best solution for the customer's specific application need.
We offer a total solution that includes warranty coverage, service and all kind of repairs performed by factory-trained technicians. We believe in providing the best after-sales support; therefore, we have dedicated well-equipped mobile service teams to support our clients within 24 hours of complaint.
We also provide service agreements tailored to customer's demands, as well as readily available spare parts for our full range of products. Furthermore, with our professional alliance, we are able to provide complete turnkey power stations (Civil works, Panels, Cabling, extra fuel storage, firefighting, etc.).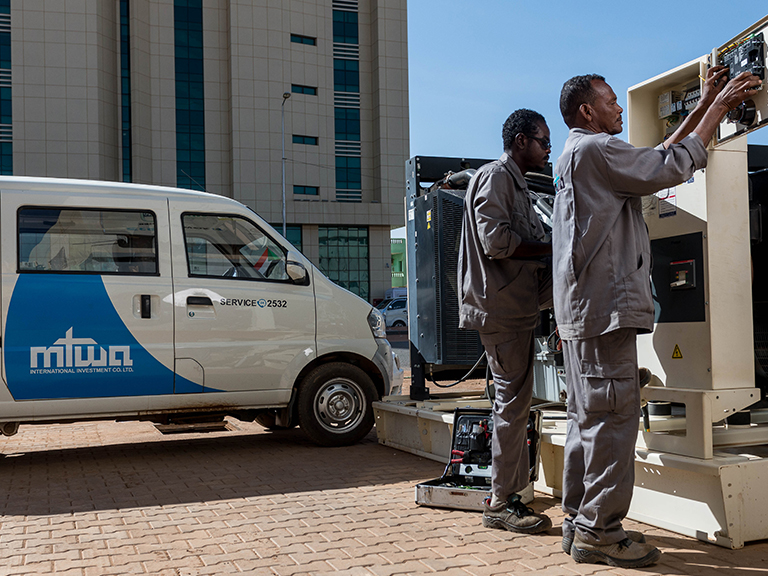 MTWA Product support department consists of a full-time workshop team which conduct any major and critical service in the companies' state of the art workshop in Soba, Six Mobile Service teams consisting of a Mechanical Engineer, Electrical Engineer and Technician. Three Mobile service teams operate in Khartoum state while the other Three teams are mandated to serve clientele out of state. All service teams are factory trained and equipped to provide quality and efficient maintenance at the clients site.